Hop on over to Target to Buy Mario Kart 24V Battery Powered Ride-On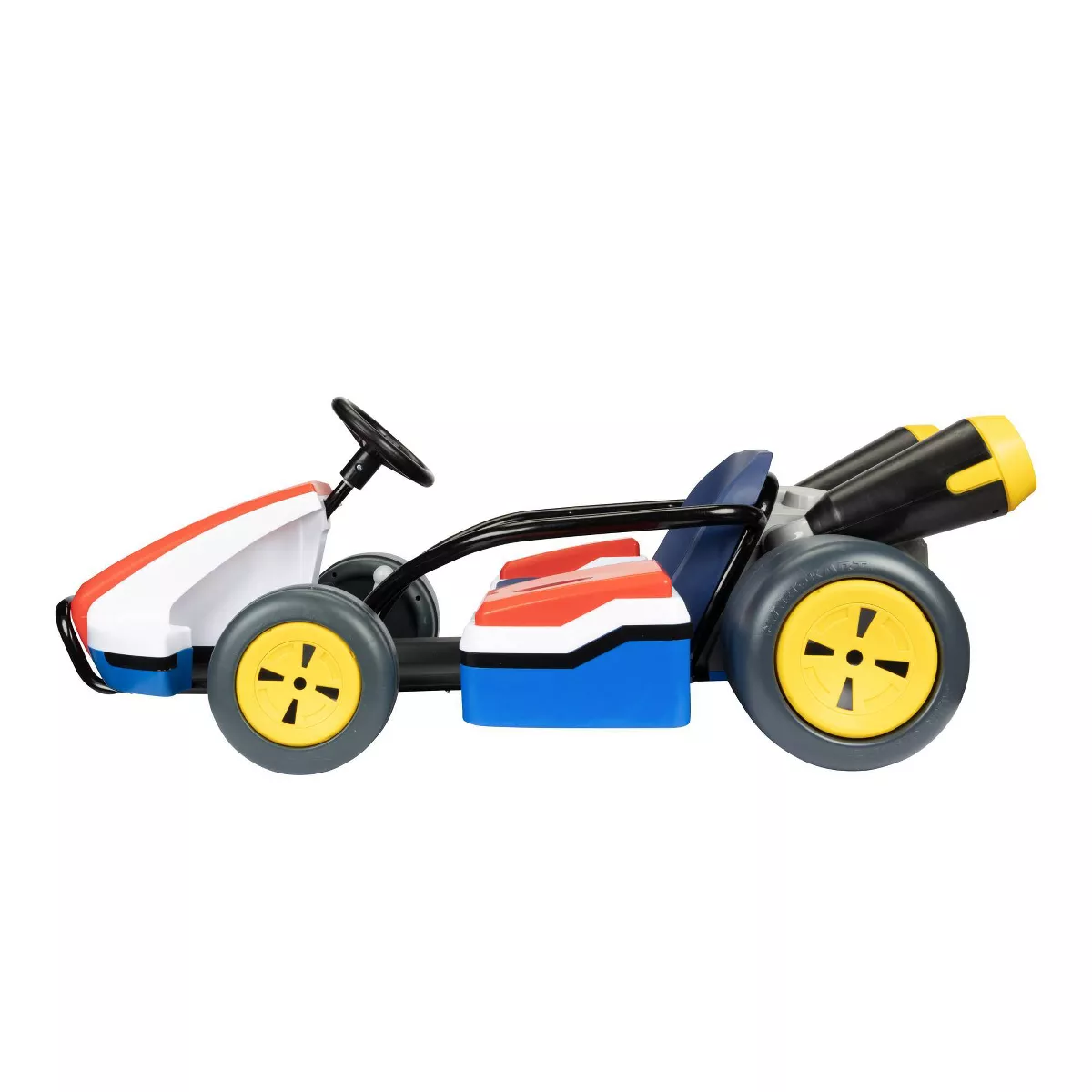 Get This DealThe Price and codes are working at time the deal was posted. Please check the price.
Highlights
Drive your own Mario Kart racer with the 24V Ride-on Racer
24 volts for exhilarating performance
3 forward speeds go up-to 8 miles per hour
Large rear wheels for drifting
Authentic Mario Kart sound effects and music
Adjustable seat with seat belt for the perfect fit
Suggested for ages 3+
Description
Nintendo launched its first console, the Nintendo Entertainment System™, in North America in 1985 and with it, introduced the popular Super Mario Bros.™ franchise. Mario™ has since gone on to star in many gaming adventures, becoming the pop-culture icon he is today. Along with his friends Luigi, Peach, Yoshi, and Toad, this classic video game hero has an enduring appeal for fans of all ages!
The Mario Kart 24V Ride-on Racer puts you in the driver's seat of your very own Mario Kart! 24 volts unlocks new levels of excitement as it propels the Mario Kart racer up-to 8 miles per hour through 3 forward speeds and reverse. Featuring oversized rear wheels, you can drift just like in-game. Authentic in-game sounds complete the experience with engine sounds, Item Box effect, Superstar Mode, the main theme song from Mario Kart™ 8 Deluxe and more! Keeping safety in-mind, the adjustable seat and belt ensure a safe and comfortable fit. Buckle up as you race to the finish line!
Order now: Mario Kart 24v Battery Powered Ride-on for $249 from target.com